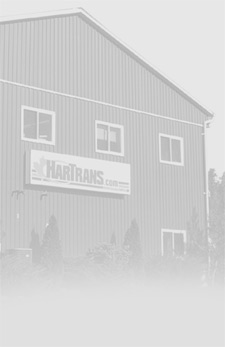 About Us
HARTRANS.CA is privately owned.

The Hartnett name has been synonymous with the "Trucking Business" not only in the Peterborough area, but in southern Ontario for the past 25 years.

Starting with just one truck, the business has seen growth from the previously described facilities that now also includes a power services of more than 25 units and 40 trailers.

"Next Day Service" as the standard norm the company has added reliable "Same Day Service" as well.

Fast, Friendly Service is not an extra at Hartrans.ca but one of the most essential ingredients of the experienced consistent growth and has laid the foundation for the present expansion according to company founder and existing president Tom Hartnett.

With the acreage available there is no doubt that the future enlargement of the present facilities will soon be realized as well as the service area expands throughout the country.


COPYRIGHT 2012-2017 HARTRANS.CA ALL RIGHTS RESERVED